Low Carb Pumpkin Spice Coffee – Bulletproof Coffee
Everyone loves a good bulletproof coffee (BPC), but one flavored for the holidays? Oh happy keto dream!! Perfect for Fall, Thanksgiving, Winter, Christmas and all cool weather holidays and celebrations.
Inexpensive Best Blender for Bulletproof Coffee
2-Speed Hand Blender Empire Red Electric Mixer
One issue with bullet proof coffee, is getting it frothy. They can say shaking it up in a mason jar with a lid for a few minutes works, but nuh huh, girl you are missing out!!
And WHO wants to drag out your big ol' blender for every cup of coffee? Not my lazy keto butt that is for sure!  That thought had me googling for "the best blender for bulletproof coffee". What comes up? A bunch of expensive blenders… But then I came found the perfect solution!!
This little hand mixer is perfect and cleanup is super speedy. The arm removes easily for fast cleaning. Plus can be used for a ton of things likes salsa and soup. Get this and froth up your BPC! 
Here's a Frothy Bulletproof Coffee Recipe for You!
Low Carb Pumpkin Spice Coffee – Bulletproof Coffee
Now for the good stuff!  Are you drooling yet?  Well you are going to be!
Ingredients
Farmers Market Organic Pumpkin-Puree-16 oz
1 cup of your favorite coffee blend

2 tbsp of coconut oil or MCT oil

2 tbsp butter – salted is fine

1/2 cup unsweetened coconut milk

1/2 cup organic pumpkin puree

Cinnamon to taste

Nutmeg to taste

Approx 7 net carbs
Instructions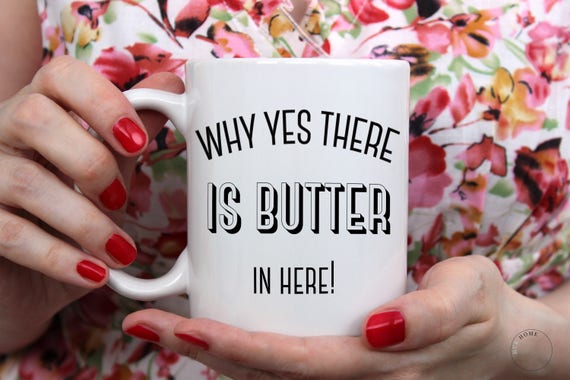 Why Yes There Is Butter In Here Mug – Keto Coffee Mug
Pretty simple here! Can you wait?

Mix and Blend!

Froth it up!

Drink!
If you try this recipe let me know what you think of it in the comments below! Or if you have questions, join my Facebook Group. Love Pinterest? Hit me up there too!
Originally posted 2017-10-26 17:14:30.