Creamy Shrimp Bisque Soup Recipe
If you are looking for a quick easy keto recipe or even a fast cooked frozen shrimp recipe, this recipe has got you covered. Of course if you prefer going for a more extravagant bisque, you can use fresh shrimp. The recipe I am sharing is for a quick and easy lunch, but definitely can make a soul comforting dinner bisque. It's up to you!

Creamy Shrimp Bisque Soup Recipe – Quick Easy Keto
Ingredients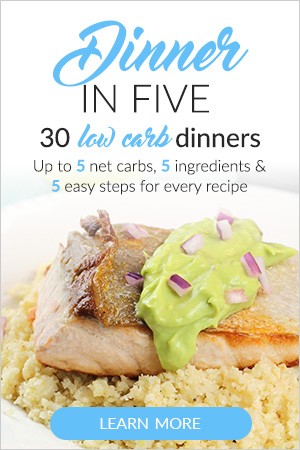 1 small green onion, chopped

1/2 tablespoon olive oil

1/2 stick real butter

1/2 cup of shredded cheddar cheese (mild or sharp)

1/4 cup heavy whipping cream

1/2 cup sour cream

1/2 tablespoon chili powder

1 chicken bouillon cube -crushed

1/4 teaspoon roasted ground cumin

1/4 teaspoon ground coriander

1/2 tbsp dried chives (fresh if you have them)

1 to 1/2 cups medium frozen shrimp – (pre cooked) thawed

Fresh cilantro and/or a cubed avocado **optional**

Servings 3 cups, with less than 3 grams of carbs per cup.
Fairly new to the Keto Diet? Start Here!
Instructions
Nessie Soup Ladle – Loch Ness Monster Stand Upright Kitchen Utensil, Set of 2 Spoons (Blue & Chartreuse)
In a small saucepan, saute onion in olive oil until tender.

Add butter, cheese heavy whipping cream, and sour cream.

Stir until dissolved.

Add already thawed frozen shrimp, chives, chili powder, bouillon, cumin and coriander; bring to a light boil.

Reduce heat; cover and simmer for 5 minutes or until desired done-ness. 

Stir every so often, making sure it does not scorch

You can add more cheese to thicken the soup as desired.

Top with fresh cilantro and/or a cubed avocado **optional**
Enjoy this quick bisque soup for lunch or supper. Using the frozen shrimp helps to make this a super quick meal for lunch, however, if you want a more delicious meal for supper, use fresh shrimp.
**Add the fresh shrimp after simmering for the five minutes and cook an additional five minutes covered.  Be sure to check constantly that it is not thickening to quickly, add a tad of water, or add more sour cream or heavy whipping cream if so. If not thick enough add more cheddar cheese. 
Hope you enjoy this tasty recipe!
For motivation and recipes, connect with me on Pinterest or join my Facebook Group.
Originally posted 2017-10-06 15:07:43.